First-In-Human (FIH) Study
T

ranscatheter

A

nti-Reflux,

V

enous

V

alve

E

ndoprosthesis (TAVVE)

What is the TAVVE® Study?

The initial phase of the TAVVE-FIH study will seek to enroll 3 to 5 patients across multiple sites. Several parameters will be evaluated over the course of the study including safety and technical success of the enVVe® venous valve delivery system, and the safety and clinical performance of the enVVe® venous valve.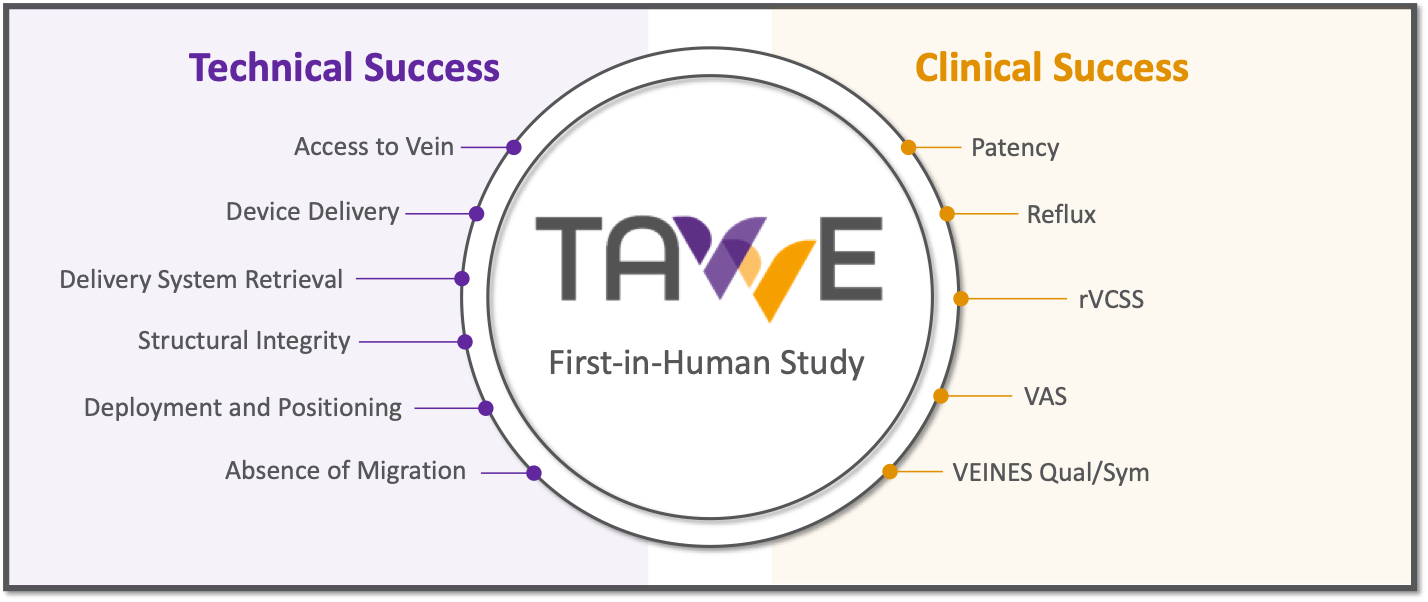 Chronic Venous Insufficiency
The VenoValve® and enVVe® are investigational medical devices currently in development. Neither device is approved or cleared for any indication in any market. The VenoValve® is only available for use in the United States in pre-market clinical studies.