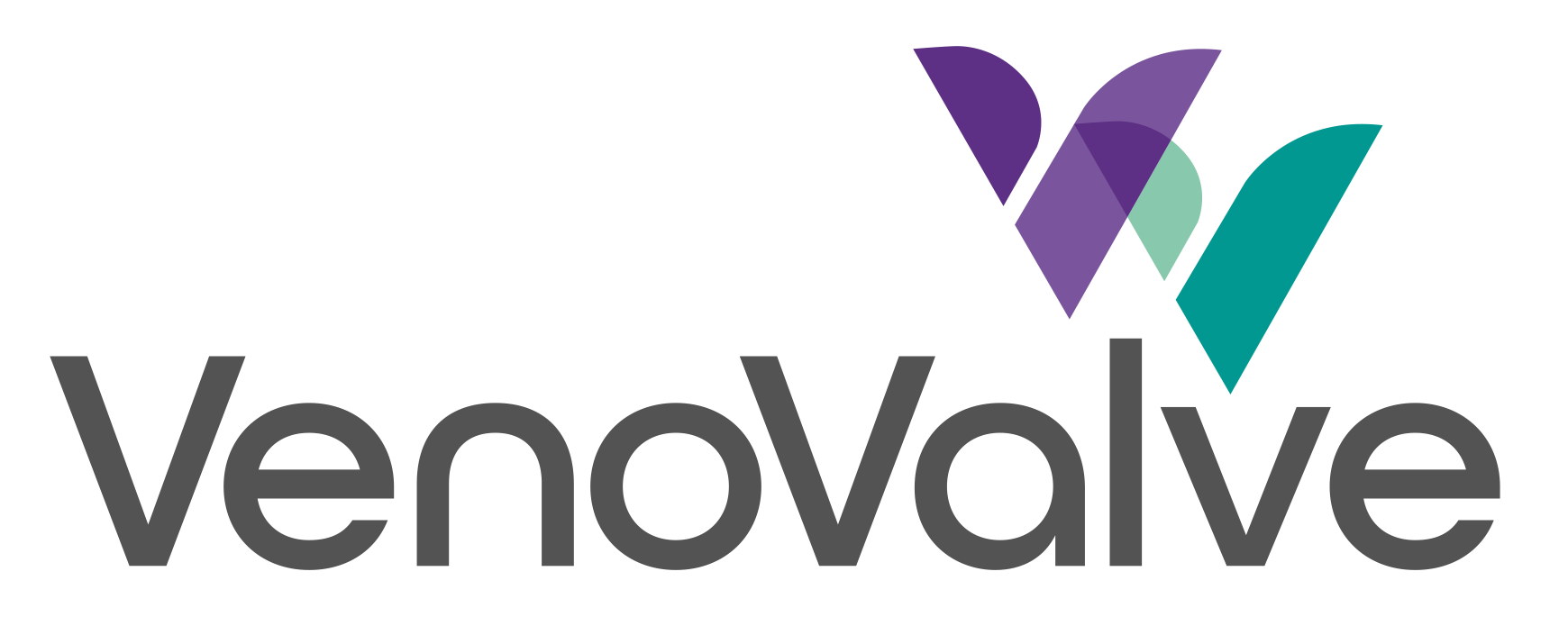 Setting New Standards for Venous Care
The VenoValve® is a first-in-class surgically implanted solution being developed for the treatment of deep venous Chronic Venous Insufficiency (CVI). Implanted into the femoral vein, the VenoValve is designed to act as a one-way valve to help restore proper blood flow up the leg, to return sufficient blood back to the heart. The VenoValve is currently being evaluated in the SAVVE pivotal study.
Demonstrated efficacy and safety in
first-in-human trial

FDA Breakthrough Device Designation

First device to receive IDE approval from the
FDA for the treatment of deep venous CVI
Positive First-In-Human Clinical Study
In a first-in-human (FIH) clinical study, the VenoValve was evaluated in eleven patients with severe CVI. In addition to monitoring safety, the FIH study was designed with the same efficacy endpoints (reflux, VCSS score, VAS score, VEINS Quality of life score) being used in the ongoing SAVVE pivotal study.
The VenoValve had no device-related safety issues during the FIH study and all efficacy endpoints, reflux, CVSS and VAS, demonstrated a significant improvement following implantation of the device. All patients experienced statistically significant improvements in the quality of their lives, by a measure of VEINES Qol scores. In patients with active venous ulcers, there was dramatic ulcer healing with no ulcer recurrence.
* First-in-Human results at 1 year compared to Pre-VenoValve implantation
1. No device related adverse events. Safety issues included 1 seroma (which was aspirated), 3 minor wound infections, 1 over anticoagulation and 1 occlusion due to patient non-compliance
* Two-year results for 8 patient cohort compared to Pre-VenoValve implantation
2. No reported safety issues, no venous ulcer recurrences

Chronic Venous Insufficiency
Scientific Publications
and Presentations